Administration
Rinnekodit is a part of the social foundation group of the Deaconess Foundation. We provide high quality, effective health and social services for people in need of special support.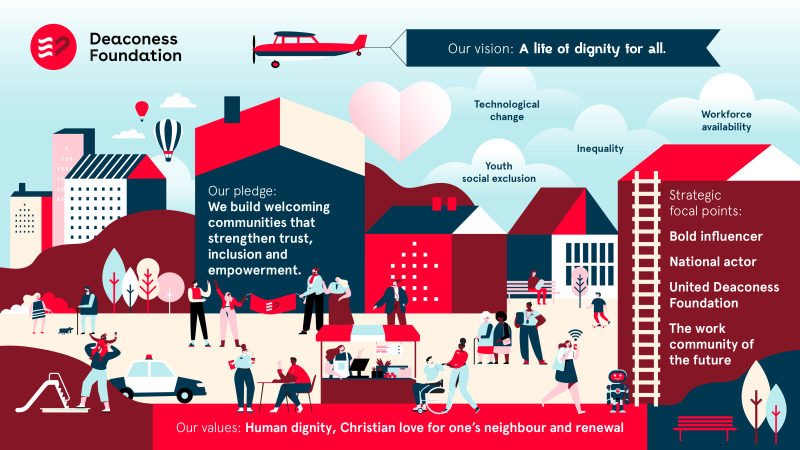 Leila Rutanen is the Business Director of Rinnekodit. She is also the chairperson of the Business Management Board and a member of the Deaconess Foundation Group Management Board.
The socially meaningful work of Rinnekodit began over 155 years ago in the Deaconess Foundation. Today  we walk alongside the elderly, the intellectually or otherwise disabled people, people with addictive disorders and homeless people, children and youth, as well as other people in need of special support. Together with our owner the Deaconess Foundation and our partners, our goal is to build a world where everyone can lead a good, decent life.
Read more about the administration and management of the Deaconess Foundation.
Business Management Board
Leila Rutanen, Business Director
Knape Tiina, Executive Assistant
Tuija Åstedt, Service Business Director
Veli-Pekka Karri, Service Business Director
Hanna Ekman, Service Business Director
Mari Rautiainen, Group HR Director
Taina Rönnqvist, Communications and Marketing Director
Pekko Sivén, Financial Director / Chief Financial Officer
Pirkka Saarinen, Legal Director / Chief Legal Officer
Antti Lavi, Chief Strategy and Technology Officer
Jaana Laaksonen, Director of Sales and Accounts
Jarmo Kantonen, Medical Director